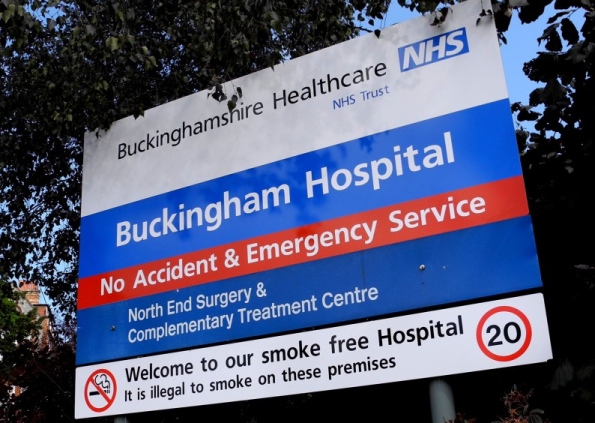 The Hospital
Buckingham's 'Nursing Home and Hospital' began life in 1870 at 5 Castle Street, moving to its present site in 1887. In 1921 the Home was renamed Buckingham Cottage Hospital and the provision of an operating theatre meant that surgery no longer had to be carried out on the wards. With the launching of the NHS in 1948, the Hospital came under public ownership, but in 1967 it was threatened with closure. It was then that the League of Friends was formed and, to the relief of the town, its immediate future was secured.
Over the last half-century the Hospital has become more and more a part of the local community, with the development of outpatient care, the installation of an X-ray unit, and a major extension and refurbishment, funded in part by the League of Friends, in 1989-1991. In 2014, the League of Friends contributed £70,000 towards the provision of the first digital X-ray equipment in the Buckinghamshire Healthcare Trust.
A fuller history of Buckingham Hospital can be found here in our article History of the Hospital.
Today the need for Buckingham Hospital has never been greater and it is busier than ever. There are up sixteen in-patient beds. Patients are admitted from home or transferred from an acute hospital because of recent illness or injury, a change in health needs, or for post-surgery recuperation or palliative care. They are able to access a range of services including a dietician, special nurses, social workers, chaplaincy, physiotherapists and occupational therapists.
There are also more than twenty outpatient clinics and services at Buckingham Hospital, obviating the need for travel to hospitals further afield, and the Hospital has become the hub for community nursing and physiotherapy for both Buckingham and Winslow.
Full details of Buckingham Hospital and its services can be found here: Buckingham Community Hospital (buckshealthcare.nhs.uk)